Identity Card of Argan Oil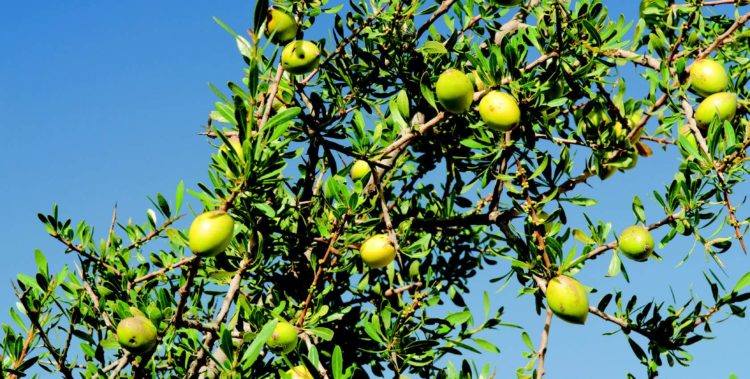 Botanical name: Argania Spinosa Kernel Oil
Producer tree: Argan Tree
Part of the plant extracted: Almond (Argan nut)
Origin: Morocco
Organoleptic properties
Appearance: Oily
Color: Yellow gold
Touch: Smooth, quickly penetrates
Argan Oil composition
36% of linoleic acid (Omega 6 essential polyunsatured fatty acid)
44% of oleic acid (Omega 9 monounsaturated fatty acid)
62mg/100g of Vitamin E
Properties of Argan Oil
A smooth texture, Argan Oil contains more than 80% of unsaturated fatty acids, essential to the proper epidermis functioning.
Omega-6, limits skin water loss.
Omega-9, strengthen the skin's elasticity.
Vitamin E, helps to fight against cell ageing.
Antioxidant and regenerating, it nourishes, protects and restores the hydrolipidic film of the skin.
Argandia Quality
To guarantee optimal preservation of its properties, our Argan Oil is:
Cold extracted
Unrefined
Non deodorized
Unperfumed
An oil 100% pure, 100% organic, 100% fair.